Divorce & Family Law | Conveyancing Solicitors | Wills - Probate - Inheritance | Employment Law | Personal Injury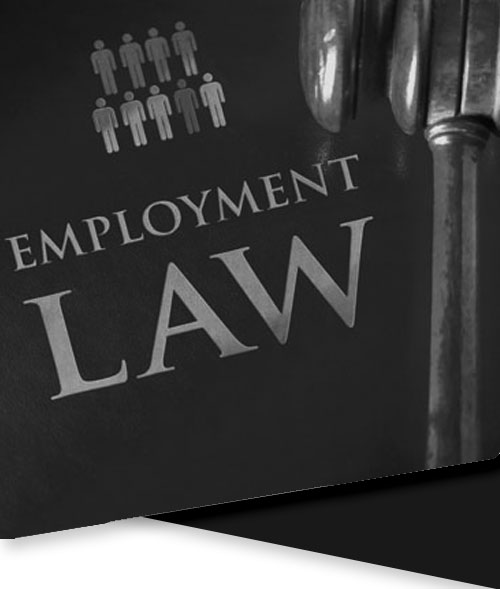 Evans Harvey Solicitors

Employment Law & Employment Disputes
Employment Law is a complex area of the law affecting both employers and employees in Plymouth.
Option 1 The first step is for you to check your household or other insurance policy to identify whether you have the benefit of legal expense insurers. Many of our clients are surprised to discover they have the benefit of such a policy so it is worth checking. The benefit of such a policy is that the insurer will meet some of or all of your legal fees. Assuming you have the benefit of legal expense insurance, this will ordinarily only cover you from the stage at which you are required to issue a claim.
Option 2 Alternatively, it may be possible for us to run your claim on a "no-win, no-fee basis". This means you pay us nothing if you lose and we take a percentage (usually around one third) of any settlement or award at an Employment Tribunal. Whether we are prepared to run your case under such an arrangement depends upon both the value of your claim and prospects of success.
Option 3 We are happy to run your case for an agreed fee or for you to pay for our services upon an hourly rate. Under such an arrangement, we agree "billing milestones" and charge you a fee for a particular step. For example, for us to consider your claim and papers and review your former employers' response, we aim to agree a fee of between £1,000 and £1,500 plus VAT. Often, settlement can be achieved relatively quickly after issuing a claim. If this is the case, your total costs are likely to be limited to between £1,000 and £2,000 plus VAT.
If you are considering a claim, please call Evans Harvey Employment Law Department on 01752 785715.
Please remember,

a strict three month (minus one day) time limit exists for pursuing a claim at an Employment Tribunal so it is essential that you seek legal advice promptly.
When problems or disputes relating to your employment arise, you need to know your options as soon as possible.
Although some issues can be resolved informally, sometimes this is not possible and legal intervention is the best way to ensure that your employment rights are not overlooked and you achieve the best result you can. Evans Harvey solicitors have a wealth of experience in advising and representing employees from junior staff through to agency workers and contractors and senior executives.
Contact Us
Just a few of the areas within the employment law that Plymouth based Evans Harvey Solicitors are able to help with:
Contracts of employment and changes
Unfair dismissals and redundancy
Human Rights in the workplace
Payment and deductions from wages
Discrimination on the grounds of sex, race, age or disability
Contact Us