Divorce & Family Law | Conveyancing Solicitors | Wills - Probate - Inheritance | Employment Law | Personal Injury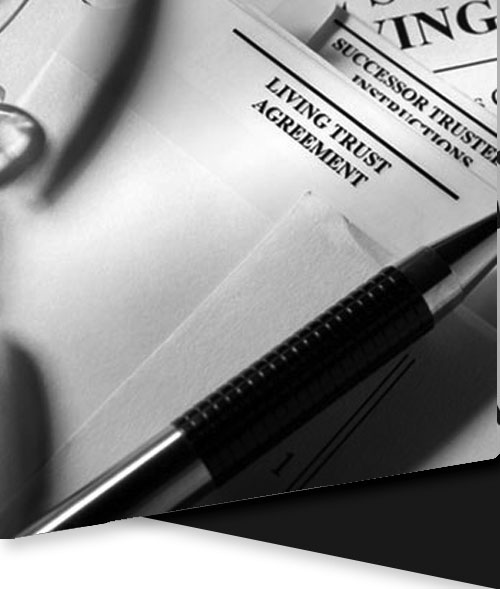 Evans Harvey Solicitors

Probate Specialists
Our specialist probate solicitors can help with anything from applying for a Grant of Probate and dealing with Inheritance tax through to dealing with all aspects of the estate. We can help whether there was a Will left or not.
Whether you are an Executor or the next of kin, our lawyers can provide practical guidance to help you deal with the administration of someone's estate. We can help you determine the size of an estate for Probate and Inheritance Tax purposes. We can prepare an application for the Grant of Representation on your behalf and help you lodge the required forms with the relevant organisations to collect monies due to the estate and settle any outstanding debts.
Evans Harvey
How we can help
When a loved one passes away, dealing with their estate can be considerably stressful for the family and friends of the deceased. This process is known as 'estate administration', and involves a designated individual(s) or 'executor' distributing the financial assets that make up the estate in accordance to their Will. The term 'probate' comes from grant of representation (or, grant of probate) that must be obtained by the executor prior to the task at hand, allowing access to the person's bank account.
Obtaining Grants of Probate (if there is a Will), or Grant of Letters of Administration (if there is no Will)
Calculating the value of the Estate
Post-death arrangements to reduce Inheritance tax
Completing Inheritance Tax forms
Preparing Estate Accounts for approval and paying the final balance to the Beneficiaries.
Solicitors Crownhill Plymouth
We are a local firm of solicitors in Plymouth who offer a wide range of legal services for both businesses and individuals, for a personal and professional service please get in touch today to speak to one of our friendly team.